Tag: the living daylights
Pierce Brosnan Mr Remington Steele as James Bond


18 September 2008
Actor, film producer and environmentalist Pierce Brendan Brosnan was born May 16, 1953 in Castletown, Co. Meath, Ireland. After leaving school at the age of 16, Brosnan began training in commercial illustration. Years later, Brosnan attended drama school in London for three years, and landing a leading role in the popular television series Remington Steele following his brief on-state career.
Brosnan is a very well-known actor, appearing in notable movies such as The Thomas Crown Affair, Dante's Peak, Mars Attacks, Mrs. Doubtfire, and The Lawnmower Man, among many others. Though these are popular movies and undoubtedly cemented Brosnan's role as a leading man in Hollywood, it wasn't until Brosnan took over the role as super-agent James Bond that the world stood up and took notice.
Brosnan's early years were spent in the modest area of Drogheda, Ireland, where he as raised as a Catholic. After Brosnan's father abandoned the family, his mother moved to London to work as a nurse.
Tags:
james bond
,
goldeneye
,
the living daylights
,
license to kill
,
castletown
,
pierce brosnan
,
remington steele
,
the thomas crown affair
,
dante's peak
,
mrs. doubtfire
,
the lawnmower man
,
drogheda
,
cassandra harris
,
keely shaye smith
,
Posted in:
Hollywood
,
Biographies
, |
Comments (0)
Who is Timothy Dalton


07 August 2008
Born in Colwyn Bay, Wales, on March 21, 1946, Timothy Peter Dalton is a Welsh born English actor best known for playing the role of James Bond. He is the eldest of 5 children. His mother was American (the Bronx, New York) of English, Italian, and Irish decent, and his father was an English advertizing executive from Wales.
Dalton grew up in Manchester, England, and joined the National Youth Theatre for 3 summers after leaving school. Dalton also studied at the Royal Academy of Dramatic Art for 2 years. In 1966, Dalton joined the Birmingham Repertory Theatre, where he played numerous leading roles.
In 1968, Dalton landed a role alongside Peter O'Toole and Anthony Hopkins, in the instant hit The Lion in Winter, where he played the King of France. This proved to be Dalton's big break. Dalton then went on to follow Laurence Olivier as Heathcliff in Wuthering Heights.
Tags:
007
,
timothy dalton
,
the living daylights
,
license to kill
,
the lion in winter
,
wuthering heights
,
hot fuzz
,
oksana grigorieva
,
Posted in:
Movies
,
Hollywood
, |
Comments (0)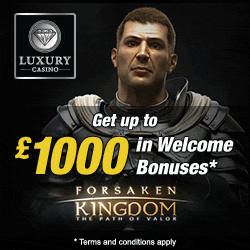 Most popular blog categories