Tag: wow pot
WOW! 1,000 Free Spins to win a $1,000 minimum jackpot!


12 April 2006
There's an exciting Free Spins promotion on at River Belle Online Casino that offers New Players 1,000 Free Spins. To win the WowPot Progressive Jackpot the maximum bet is 25c, so with a deposit of $50 players get 1,000 chances to try their luck. The jackpot is never less than $1,000, so download and play today and you could be River Belle's next big winner.
WowPot is a 3-coin, 1-payline, 3-reel game. When you play three coins the WowPot symbols are wild and double the payout of any combination it completes. With a minimum jackpot of $1,000, WowPot is one of those games that will have you come back to play time and time again!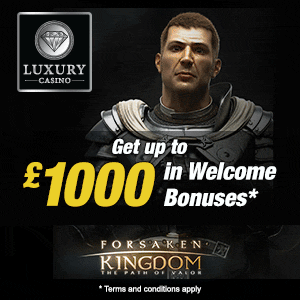 Most popular blog categories